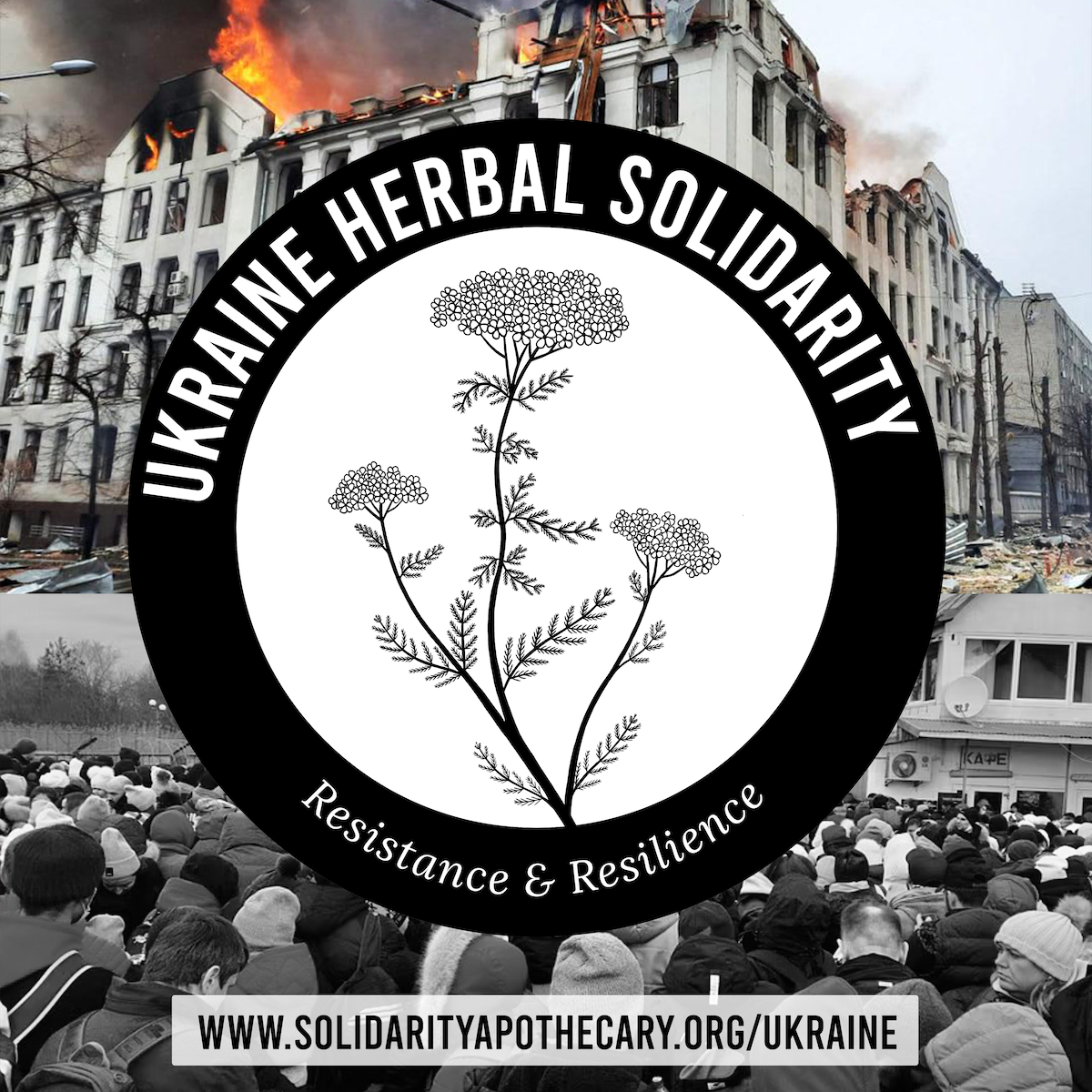 Come and join us this Sunday in supporting the Ukraine Herbal Solidarity project. We are making medicine to be taken to the Medyka Border Crossing in Poland next week. We need extra hands decanting litres of tinctures into small bottles, and bagging up tea blends.
You can come anytime between 10-2pm, but please let us know in the comments what time you plan on coming so we can organise.
Lateral flows and masks advised to make the space accessible for all.
Snacks provided.
About the project:
Ukraine Herbal Solidarity is organising a herbal medicine tent at the Medyka Border Crossing in Poland. This is the biggest crossing on the Poland-Ukraine border which thousands of people pass through each day fleeing the Russian Invasion and destruction of their homes.
Ukraine Herbal Solidarity is a grassroots response to the invasion of Ukraine.
Herbal medicine is part of an integrative medicine approach – it is not a stop-gap in place of more appropriate medical resources and we always work as part of an ecology of provision with other medical services. Herbal medicines are powerful tools in terms of health resilience, preventative medicine, self-care support and first aid. They offer stress, nervous system and immune support in unique ways.
You can read more about the project and donate to the crowdfunder here:
https://www.crowdfunder.co.uk/p/ukraine-herbal-solidarity

Facebook event: https://www.facebook.com/events/269910745329466/